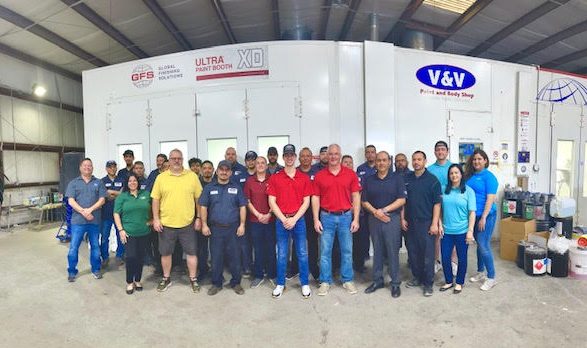 When automobile owners need collision repair in Houston, South Houston, or Pasadena, TX, they know they can trust V&V Paint and Body Shop. Why? Because we've spent more than 50 years working hard to earn that trust. Our business consistently strives to deliver exceptional body work, painting, and towing quickly, and at a fair price. We know that our customers are members of our community, which is why we always try to do right by them.
Our decades of hard work haven't gone unnoticed, and we're humbled and grateful for the accolades and recognition we've been given. In fact, we've consistently been recognized for our capabilities and skill, and have been recognized as one of the top-performing facilities in North America for customer service and satisfaction!
At the end of the day, we strive to be more than just another auto body shop in Houston, TX. Instead, we aim to help our local community members keep their vehicles in good shape—even after the worst has happened. We want to earn your trust, and we'll do whatever it takes to earn it, so contact us today!
Our Work




















Community Outreach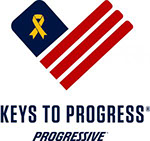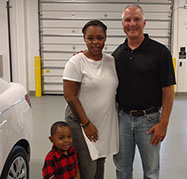 Part of serving our community means going beyond just offering collision repair in Houston, TX. It also means giving back. V&V Paint and Body Shop is proud to work with Progressive Insurance in the, "Keys to Progress" Program, which supports veterans.
We see the need in our communities to provide support to military men and women who may be facing tough circumstances in life—from difficult personal and family health needs, to excessive rent burdens, unemployment and even homelessness. Keys to Progress is a great way to put that into action, extending the principle to people who have given so much for their country.
Through the Keys to Progress program, we are able to extend the need to very deserving veterans!
---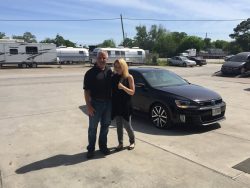 This was a great opportunity to help out a Veteran.
We heard how another company had scammed her, so it was a pleasure to be able to help her out, free of charge!  We were able to get her car back on the road in no time! Thank you, Breanna Gonzalez, for your service and for Fox 26 News for helping us locate her!
Awards & Certifications
Part of being a leader in our industry means living up to the standards that are set down for excellence and quality. To that end, we've become accredited and certified with several industry-leading programs. Including:
Our technicians are I-Car Gold Certified
Our facility is a PPG Certified Collision Repair Center
We specialize in Infiniti repair
Our staff consistently keeps up with accreditations and goes above and beyond to earn designations that set our shop apart from the rest.